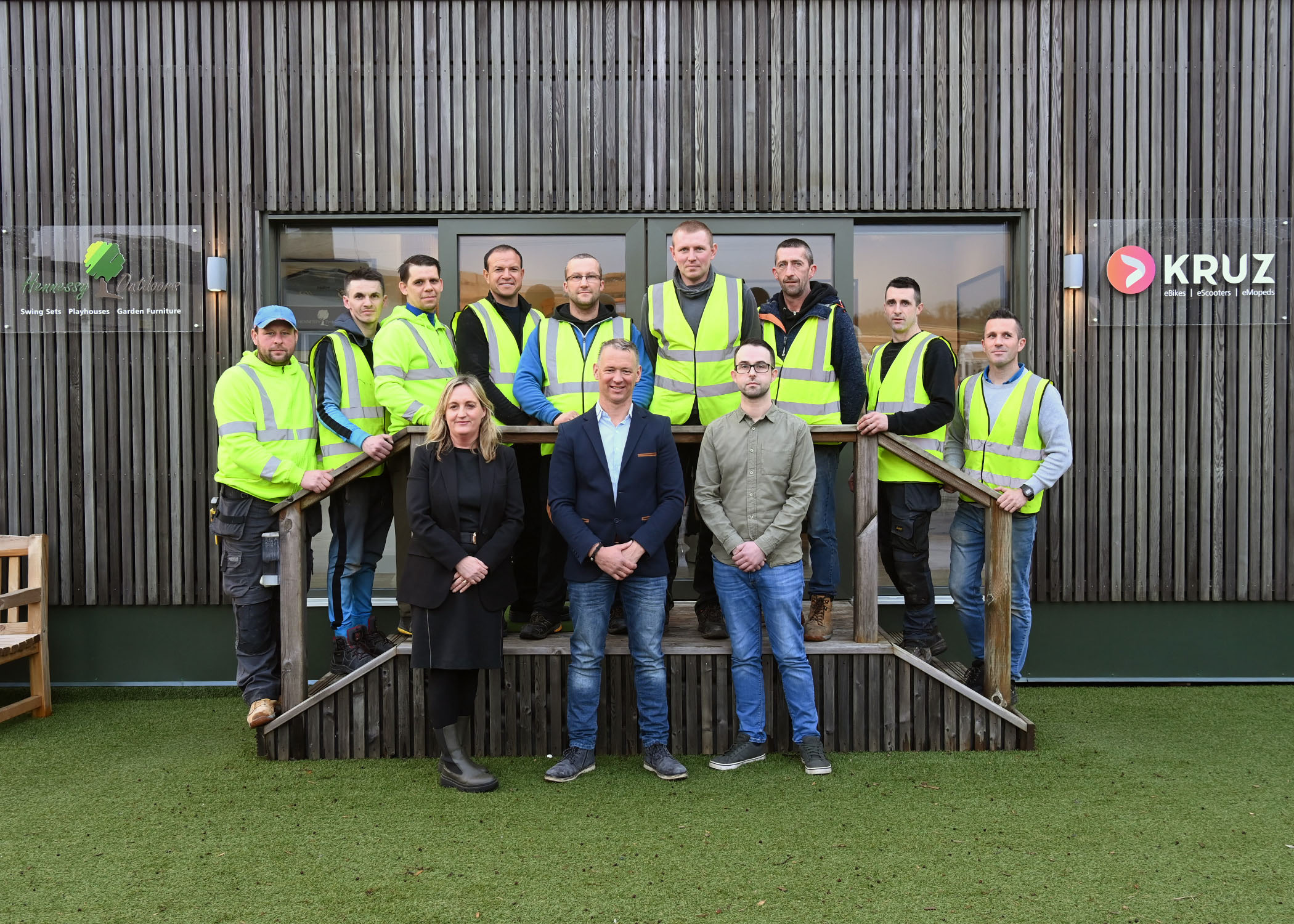 "IRELAND'S LEADING PLAY PROVIDER!"
Hennessy Outdoors is a subsidiary of Hennessy Timber Group, located in Clonakilty Co Cork.
Established in 2000 by Aidan Hennessy, Managing Director, Aidan began the business by offering high quality timber products for the garden – garden furniture, sheds, play equipment, fencing and decking. Very quickly, the business established an excellent reputation for high quality craftmanship, with exceptional attention to detail. Providing high quality is at the core of every project undertaken, at Hennessy Timber Group.
Throughout the past 20 years, Hennessy Timber Group has worked on an extensive portfolio of projects completed in the Munster area including the Clarion Hotel Board Walk, Capalla Resort Castlemartyr, Elysian Tower and The Blackpool Commercial Park to name a few.
Hennessy Outdoors.ie
Our goal as one of the premier garden equipment suppliers in Ireland, is simple: We want to provide the highest quality garden timber products, garden furniture, sheds, fencing, kennels and play equipment to customers nationwide, to ensure years of enjoyment in your outdoor space.
Hennessy Outdoors.ie provides high quality timber garden products nationwide. A large amount of of products on our website can be shipped nationwide, flat pack for self-assembly. We also offer full assembly service in Munster and parts of Leinster.
Our play systems and playhouses enable your children to stay active and offer lots of enjoyment through creative play.  Over the past 20 years, Hennessy Timber has become a trusted and reliable provider of outstanding timber products.