At Hennessy Outdoors, we have over 20 years' experience in the sourcing, production, and supply of quality timber products. We are passionate about what we do, and we work hard to ensure that the products we offer our customers are both safe for the user and for the environment. 
How do we achieve this?
We understand our responsibility in taking care of the environment and we take it very seriously. We recognise what an integral role trees play in our ecosystem – protecting our climate, providing us with oxygen, and providing homes to millions of wildlife species. We use FSC Certified supplies to ensure that our play sets and playhouses are made from timber that comes from sustainably managed forests.
We do not supply products that are made of wood that is illegally harvested or that comes from genetically modified trees.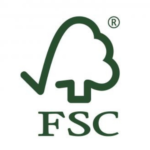 Our suppliers are also members of the Wood Protection Association (WPA) which means that some of our play equipment that has been treated, has been done by an approved treater. We are dedicated to improving the performance and value of wood as a sustainable, renewable resource.
Our children's play sets and playhouses are also certified by TÜV Rheinland. This means that these products and the manufacturing processes of these products, have been tested and supervised by an independent certifying body who grant them safe and of high-quality. This provides additional confirmation that these products are compliant with the EN 71 safety standards and are compatible for the use of children. Our children's products and glulam products also meet the requirements of EC directives and are CE certified.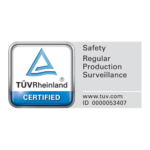 A little more about the wood we use
Most of our children's play sets and playhouses are made from high-quality, kiln-dried, Nordic Spruce. The climate in which this timber grows provides far better conditions than those of the Irish climate. Long cold winters paired with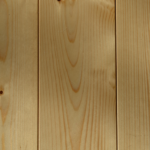 short summers result in a slow growth rate which contributes to durability and longevity of our products. Timber is the only truly renewable building material and by using this, we contribute to a more sustainable way of living. The same cannot be said for standard plastic playhouses.
Similarly, a significantly lower amount of energy is used in the production of wooden products when compared to other materials. The timber used in our products is carefully selected and cut to maximise sturdiness, longevity, and integrity – providing you with a piece of mind that your children will be safe when playing with our products for years to come.
Have questions about the strength or quality of your product?
If you think you have identified an abnormality with your product, we are always happy to address your concerns over the phone or by email. However, some common occurrences with timber products that have been outlined below might help to explain what you are seeing.
Please note: These are common features and characteristics of wood as a natural product and do not affect the quality or integrity of the product(s).
Splits & Cracks
Splits and cracks will occur in timber as it expands and contracts with humidity and temperature changes. These cracks do not affect the strength, integrity, or durability of our play equipment. Splits and cracks happen because timber is a natural product and a living material.
Throughout the year as wood expands and contracts, large cracks often appear. As this is a natural characteristic of wood, it is completely normal and unavoidable. 
Splinters
Splinters cannot be completely avoided and can occur at the ends or edges of some timber products. Splinters do not affect the quality or aesthetics of our products. However, we highly recommend that any splinters are removed using sandpaper before using the product, especially if they occur where they are highly likely to come into contact with the user e.g) at the edge of a bench or tabletop, on a playhouse door etc.
Sticky Resin
This is another natural occurrence in some timber products. Because coniferous trees contain natural resin, this can sometimes seep from timber products made of recently cut wood.
This is a sticky substance that can appear yellow to brown in colour and can be easily removed from the product.
Green Spots
Some of our products are green treated and some are brown treated. In green treated products, green spots can sometimes appear on the product when there is a presence of resin. This is nothing to be concerned about. If green spots do not disappear after a few weeks of sunlight exposure, they can be gently removed using sandpaper.
Mildew
As the moisture from impregnated timber dries out, especially in summer months, mildew or mould can sometimes appear on the surface of timber products. This does not affect the strength or quality of the product and it does not pose any health risks. It can help to remove any packaging from the product as soon as possible as this will reduce the formation of condensation inside the packaging.
Mildew can easily be removed if necessary although it normally disappears naturally. 
Product Maintenance 
Because our products are for outdoor use, the colour of the product will change over time. This occurs naturally due to weathering and sunlight exposure and does not affect the quality or durability of the product. This natural fading does not imply that the impregnation protection against rot has been ineffective. To maintain the original colour of the product, a water-based paint or varnish can be used.
Please note: If you have purchased a product that does not come pre-treated, it should be painted/treated within two weeks of receiving the product. This will prevent rotting or warping of the wood.