F.A.Qs – Frequently Asked Questions

Do you have a question about Hennessy Outdoors, our products or our service? Take a look at our most frequently asked questions below. If you can't find the answer to a question you have, please contact us and we will be happy to help!
GENERAL
Why should I buy from Hennessy Outdoors?
We are an Irish owned and operated business.
We are a certified member of Guaranteed Irish.
Over 20 years in business.
An excellent reputation in the industry.
Excellent customer service.
Nationwide delivery.
Unbeatable product range.
We only use FSC certified timber from responsibly managed forests.
Where are you based?
Hennessy Outdoors is based in Ahamilla, Clonakilty, Co. Cork.
What does it mean if Im ordering "On Backorder"
With items sold "on backorder", once the item is back in stock, the appropriate delivery lead in time displayed on the product page will apply e.g 4 – 5 weeks.
PLAYSETS
Can I swap the regular swing seats for other swing accessories?
We cannot swap the regular swing seats provided with the playset for other swing accessories like toddler seats but these can be purchased separately here.
DELIVERY
Do you deliver nationwide?
Yes, Hennessy Outdoors delivers nationwide across the Republic of Ireland. We also deliver to Northern Ireland.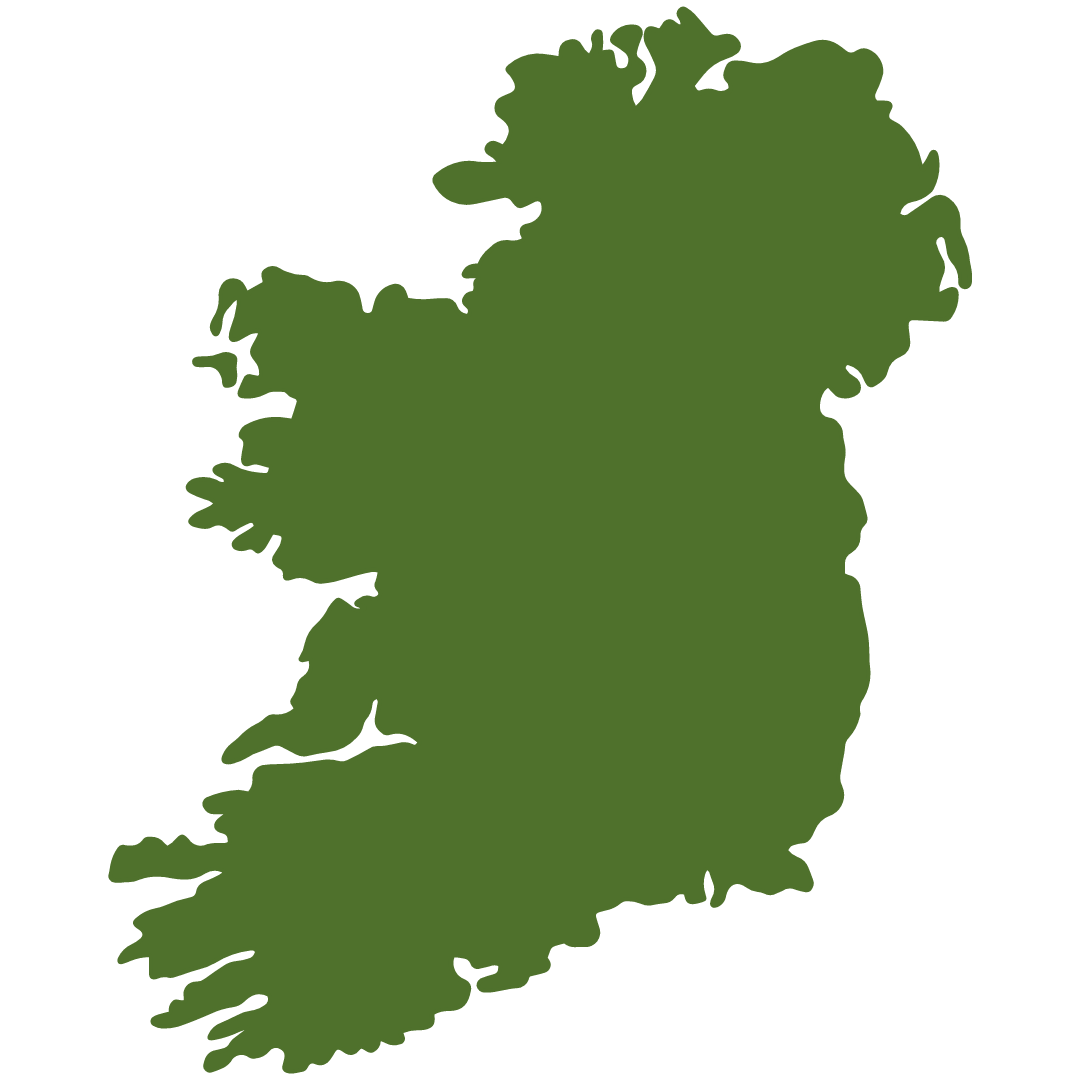 What is the delivery time frame?
In general, nationwide delivery of our products is between 2 – 3  weeks. We also offer a number of products with express delivery (3 – 5 working days) including our Tom Playhouse. Our swing accessories are delivered nationwide in 1 – 2 weeks. An up to date delivery time is shown at the checkout and lead times are provided on each product page.
Are the delivery fees included in your prices?
Our prices do not include delivery. The delivery fee will be provided at the checkout before you purchase.
Do you have a display/ showroom where I can view your product range?
Yes we have a display showroom located beside Scallys Super Valu in Clonakilty. As the display area is not attended, the gates are closed but all products can be clearly viewed.
ASSEMBLY
Do you offer assembly?
We can currently offer assembly and installation in Munster and Leinster only via our 3rd party assembly partners. For contact details please see more here.

Can I speak with someone regarding delivery times or stock availability?
Yes you can call our office on 023 883 3780, message us via Facebook chat icon on our website or log an enquiry via the dark green question mark on our homepage.
You can also email info@hennessytimbergroup.com or sales@hennessytimbergroup.com
REVIEWS AND RATINGS
How do customers rate your products and service?
We are currently rated as "Excellent" on Trustpilot with 231 independent reviews.
We are currently rated at 4.4 on Facebook based on 55 reviews.

(as of April 2023)
PAYMENT PLANS
Do you offer payment options or the ability to place deposits?
Yes you can split your payments via Humm. This allows you to spread your repayments over a chosen period of time. You must first apply to Humm, then once approved, you can select "split my repayments with Humm" at the checkout!
Click here to apply for Humm.
Click here to see your quote and repayment breakdown.
VOUCHERS
Do you accept One4All vouchers?
Yes, you can use yourOne4All vouchers across our range of products. Please note: There is a maximum limit of €50 when spending online.
In payment options at the checkout, select 'Visa' or 'Visa Debit Card'.
Use the Valid Thru date on the front of the card in the Expiry Date box.
Find the CVV2 number behind the silver panel on the back of the card.
Use your own name and address for Billing Details.
Complete checkout.
I want to use more than 1 One4All voucher. How can I do this?
In order to use more than 1 One4All voucher you will have to contact us directly on 086 268 8392. We will process the vouchers separately for you over the phone. Unfortunately, you cannot use more than 1 voucher when ordering online.
Do you sell your own vouchers?
Yes we sell our own Hennessy Outdoors vouchers which can be made out in any denomination. Order online here or simply call us on 023 883 3780, complete payment over the phone and we will post it out to you.
WEATHER RESISTANCE
Are Hennessy Outdoors' Playhouses and Playsets treated for weather resistance?
Most of our Play Set Range is pressure treated for weather resistance. See the product page for details.
The majority of our Playhouse Range are provided untreated and unpainted allowing you to customize it in your own colours!
What do you recommend I treat my Hennessy Outdoors Playhouse with?
We recommend you treat your playhouse with Sikkens Cetol Filter Plus. Alternatively, your local hardware store will be able to advise you.
How should I care for my product?
We recommend you inspect your product every 6 months or so. We also recommend that you inspect, and oil, any moving parts such as hinges or metal fixings to ensure they continue to move freely.