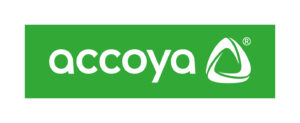 What Is Accoya?
Accoya long life treated wood is the timber industry benchmark for performance and sustainability. No other timber can offer this combination of stability, durability and versatility. This modified wood is sustainably sourced with FSC® certification and it has minimal environmental impact throughout its entire life; from production, through its use, right the way to the end of its life.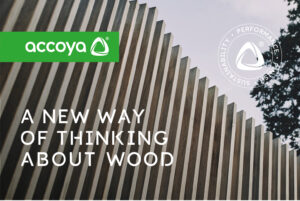 Accoya is wood.
Right, ok.
So why have you never heard of the Accoya tree?
Well that's because they don't exist. Accoya starts life as a fast-growing pine tree (Pinus radiata) grown in managed forests. The pine tree is harvested once it reaches maturity at around the 30 year mark. It's at this point its journey isn't the same as other timber. We introduce the raw timber to a modification process as a plank or beam, the so-called acetylation process using acetic acid. Read more about acetylated wood here. This process creates extremely dimensionally stable and durable wood.

Benefits of Using Accoya
Accoya is a high-performance modified wood has been chosen for its exceptional quality in widely varying environmental conditions around the world.
Thorough real-world testing has been conducted over many years which means we can confidently provide industry-leading warranties of up to 50 years.
PERFORMANCE
Accoya brings unprecedented reliability for timber; it is manufactured and tested not to visibly swell, shrink or distort. Highly durable and stable, Accoya excels in any climate in tough applications like windows.

FINISH
The finish is the reason architects and manufacturers love working with Accoya – coatings look brilliant and last longer. It offers huge design freedom, with the ability to have a multitude of textural finishes such as smooth, charred and brushed, plus bespoke size and finish options for ultimate creative freedom.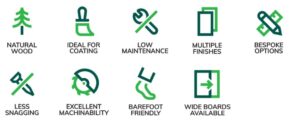 SUSTAINABILITY
Accoya is the truly sustainable choice that helps you make a difference to the challenges facing the world. From source to production and through to end of life, sustainability shines through.
Accredited by the FSC® and Cradle to Cradle (C2C) overall Gold certified™, it is the only construction material in the world to achieve C2C Platinum certification™ for Material Health. With a low carbon footprint, by choosing Accoya you can help combat carbon emissions for a healthier world.
Non-toxic and with no risk of leaching synthetic compounds or chemicals means it is safe and healthy for people and pets as well as the planet.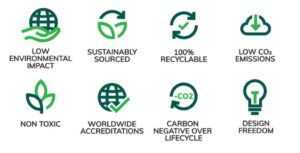 Find out more about the unrivalled benefits of Accoya Wood in the video below.