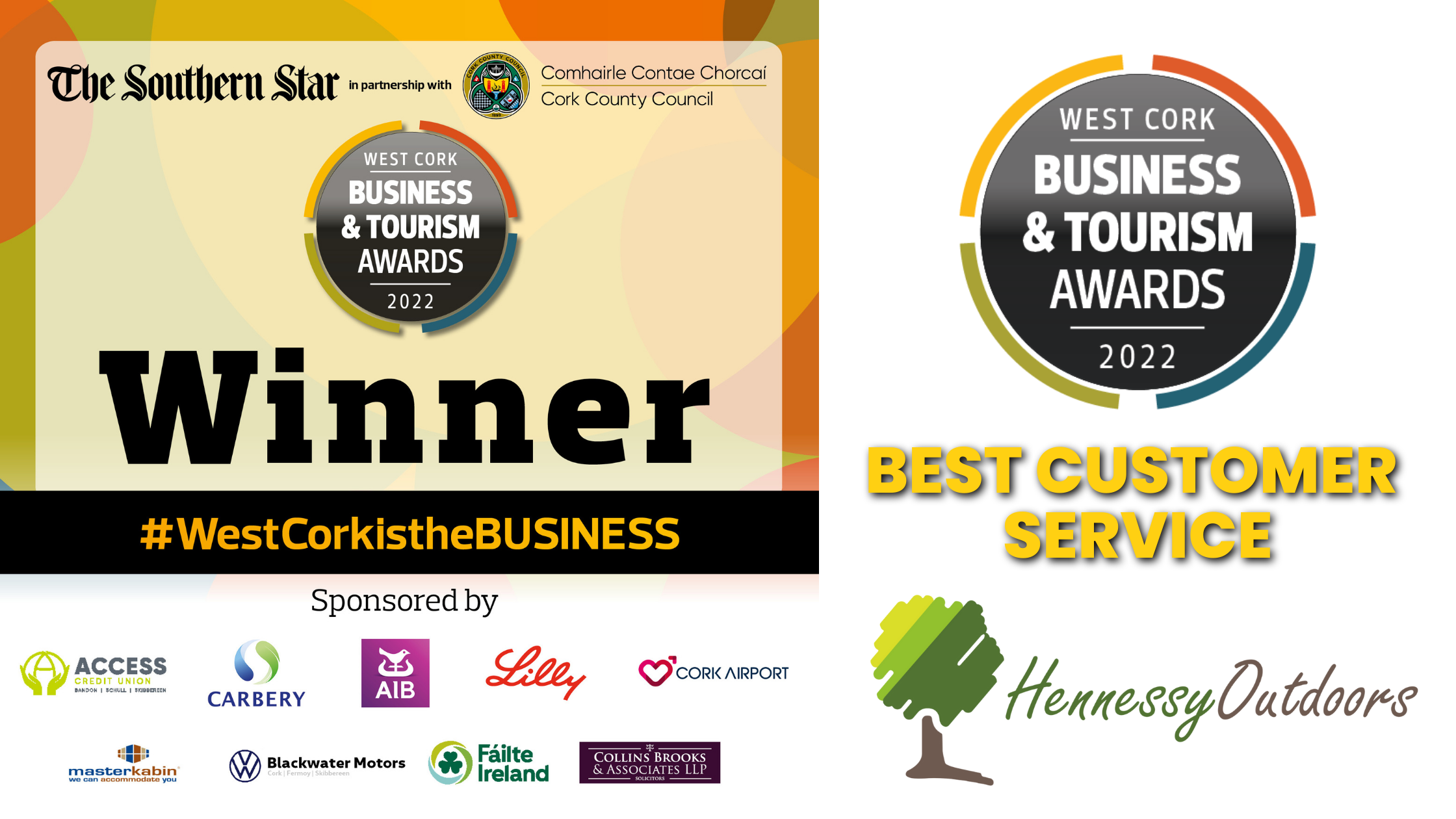 Hennessy Outdoors Wins "Best Customer Service Award" at West Cork Business and Tourism Awards
We are delighted to announce that Hennessy Outdoors recently received the prestigious "Best Customer Service Award" as part of the West Cork Business and Tourism Awards held last Friday at the Maritime Hotel in Bantry. The event was sponsored by the Southern Star, one of the region's leading newspapers.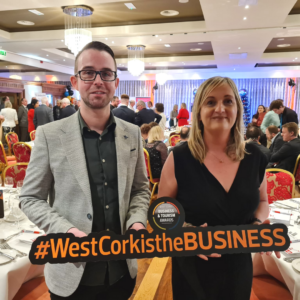 Hennessy Outdoors was recognized for our commitment to providing exceptional customer service. The company's dedication to this principle has been a driving force behind our success and growth.
"We are honored to receive this recognition for our customer service," said Aidan Hennessy, owner of Hennessy Timber Group. "Our team has always been dedicated to providing our customers with the best possible experience, and this award is a testament to their hard work and dedication."
Hennessy Outdoors has established itself as a leader in customer service, setting the standard for other businesses in the region having received praise from customers for our knowledgeable staff, impressive product range, quick response time and a commitment to providing high-quality products at affordable prices. With over 200 reviews on Trustpilot, we are honoured to boast a current rating of "Excellent".
Hennessy Outdoors plans to continue our commitment to customer service, using this award as motivation to continually improve and provide the best possible shopping experience for our customers.